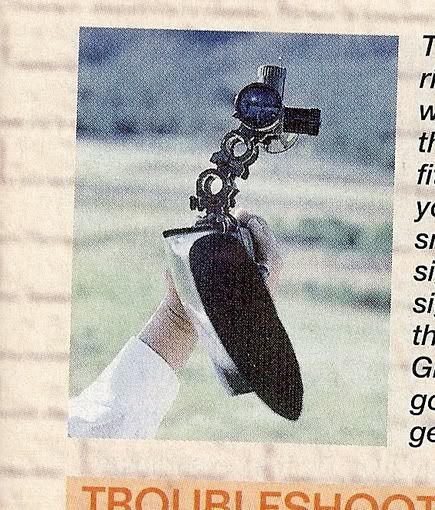 This rifle belonged to David Tubbs. He has to do 2 things:
Make sure his reticle is level with the ground.
If the center of the reticle is now 1" to the right of the bore center, aim 1" to the lefton the target. One inch on the target isn't a big deal. In a competition at a fixed range you get sighters, so the offset is no problem, and you can adjust windage instead.
If your crosshairs are centered above the bore, and your reticle is level with the ground, you don't have anything to worry about.
This post is dedicated to Peter Cooke and Dudley Moore.